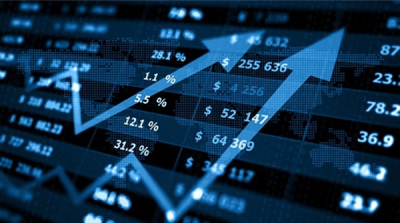 Keeping all your investments in order doesn't need to be overwhelming. Even if you're balancing a diverse investment portfolio, there are ways to make the process a simpler task. Here are a few ways to streamline your investments and reach your financial goals without constant worry and oversight. "Your financial life should be simple enough that you can track your assets and expenses without breaking a sweat," advises G. Brian Davis, writer for MoneyCrashers.com.
1) Rely on automation
If you already use direct deposit for your paycheck and auto pay for some or all of your bills, you already know the benefits of automation when it comes to your finances. You can extend that peace of mind to your investments too, according to David Ning, writer for WalletGenius.com.
"Set up an automatic deposit to buy shares for long term growth. Some people call this paying yourself first. By making the investments automatic, you won't be able to miss a contribution because you used the money already and you'll naturally adjust your spending," he notes. Automatic share buys work best with index funds, he adds.
If you have a portfolio of individual stocks, automation can still be an option if you're willing to work with an algorithm. "Choose a robo-advisor that fits your current wealth and budget. Many offer free options, and all can automate your investments for you," according to Davis.
2) Declutter your portfolio
Your investment portfolio represents not only your present finances, but often your past and future goals. This may lead to accounts that are underperforming, ones that no longer fit into your plans, or are just old and need to be closed.
"It happens often with retirement accounts held through previous employers. In the commotion of changing jobs, many workers forget to roll their 401(k) over to their IRA or Roth IRA. Years go by, and they forget they have thousands of dollars invested in an account with an old employer," Davis advises.
To get a comprehensive picture of your finances, Jim Wang, writer for WalletHacks.com, suggests making a Financial Map, which is a visual representation of every one of your accounts and how they relate or overlap each other.
"It shows you which accounts are connected, through online links that allow you to initiate transfers, the roles of each, and helps get that model out of your head," he explains.
Your map is not a stagnant document. In order for you to keep on top of your finances, Wang recommends reviewing it periodically so you can change it according to your current goals.
3) Consult a finance professional
If weeding through your investments or diversifying your portfolio is overwhelming, consult a financial professional. With their guidance, you will be able to simplify your investments and set them up for profitable growth.
Simplifying your investments offers better control over your finances. It also alleviates some stress worrying about too many accounts. With a streamlined approach, you can easily monitor your accounts' performance. A streamlined portfolio also allows you to make adjustments or updates as your circumstances, work status, or financial goals change over time.