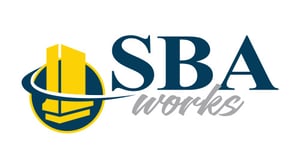 We finally have our first glimpse of Congress's Keeping Workers Paid and Employed Act. What an unusual time to be in SBA lending! I hope that this will pass and become law in the next two to three weeks. Here are the highlights:
$300 billion in SBA 7(a) loans
100% government-guarantees through 12/31/20, then reverts
Up to $10MM in loan size
Currently eligible SBA borrowers AND not-for-profits
Borrowers can get this loan OR a Disaster loan, not both
Waives borrower and lender guarantee fees
Provides a "process" by which borrowers will be eligible for loan forgiveness in an amount equal to their payroll cost and costs related to debt obligations for the period between 3/1/20 and 6/30/20 - amount of forgiveness will be reduced proportionally by the number of employees laid off during this time, excluding employees making in excess of $100k in this calculation
Lenders must verify payroll costs
If the small business borrower is applying for a disaster loan, they will not be eligible for the above SBA 7(a) loan. They can do either/or but not both.
These loans can be used to refinance your own bank debt and give the Small Business much needed working capital!
I will keep you updated as I know more.